Good Morning Everyone!
It's still busy busy busy around here. Deirdre can tell something is going on and has decided to stop napping in case she might miss it. This makes cleaning, baking etc VERY difficult to impossible. She did the same thing the week before her birthday. For that reason only I can't wait until Christmas is over so we can get back to routine. I have a beautiful, elegant, romantic kit to share with you today : New Years Eve by Bubble Scrap Designs.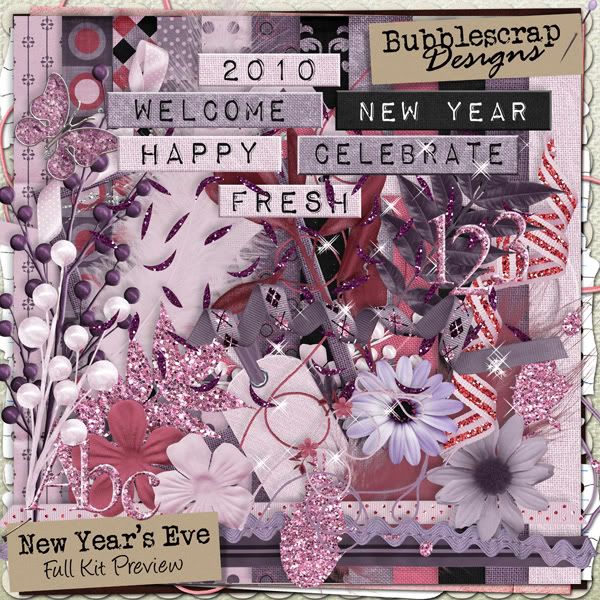 I scrapped pictures from my wedding since the purple went nicely.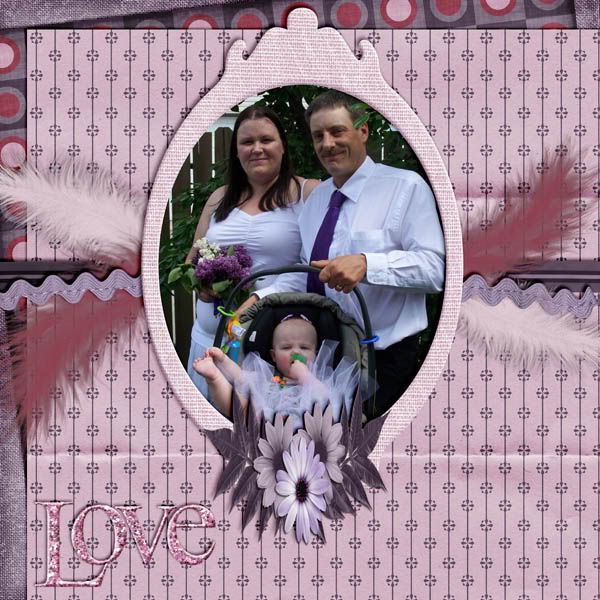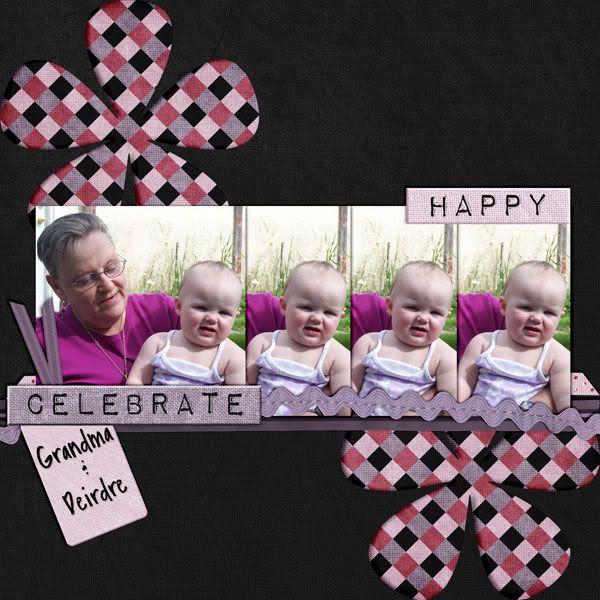 Tomorrow I'll be letting you know where you can get an awesome (and huge!) freebie kit!