Good Morning Everyone!
I had a pretty good day, kept myself busy, took the wee munchkin swimming with her best friend at the most awesome pool. We discovered it last week and have decided to make it a weekly play date. It's hard to describe what makes this pool so much fun, hopefully one week soon we will remember a camera so I can show it off. I have a beautiful fantasy kit to show off today by
Scrapper's Delights
. It's called Winter Magic and is available on
Enchanted Studio Scraps
.I love the blues and whites and adorable fairies, but even if you are not into fantasy kits there are plenty of your standard elements as well. I should also mention that this kit is being used for the Brag Book Challenge on the ESS Forum if you want to get a small peek at it and share a Brag Book page (not to mention get a bunch of Brag Book Pages from everyone else) be sure to sign up before the 12th of December.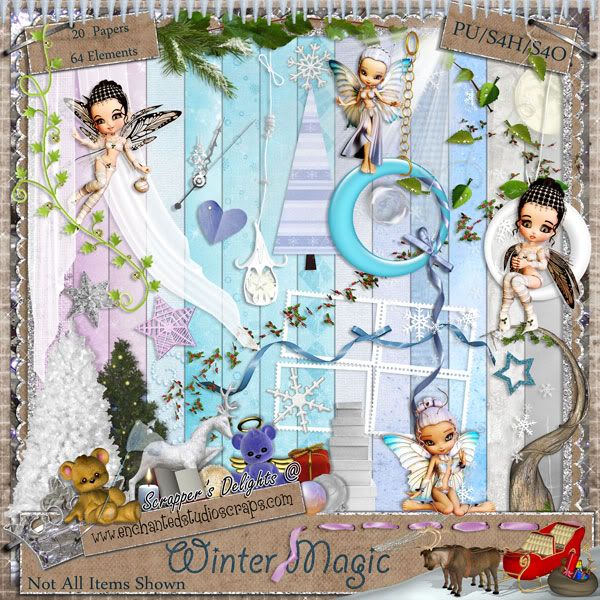 We finally got snow here but I haven't been brave enough to let my precious monkey play in it yet. I may get over that fear in the next week or so if it sticks around. I will at least get some pictures of her in her winterwear I promise. For now though we have last years winter and christmas photos.