Good Morning Everyone!
We're preparing for a winter storm today. I'm glad I have no reason to leave my house and no intention of it either, though we do have swimming tomorrow if it's nicer weather. I have a beautiful warm cozy kit to show you today, Warm Cup of Cocoa by
Growing Pains Scrapped
. You can get this kit at Stuff to Scrap, or free this week on her blog. It's full of comforting chocolates, creams and pink.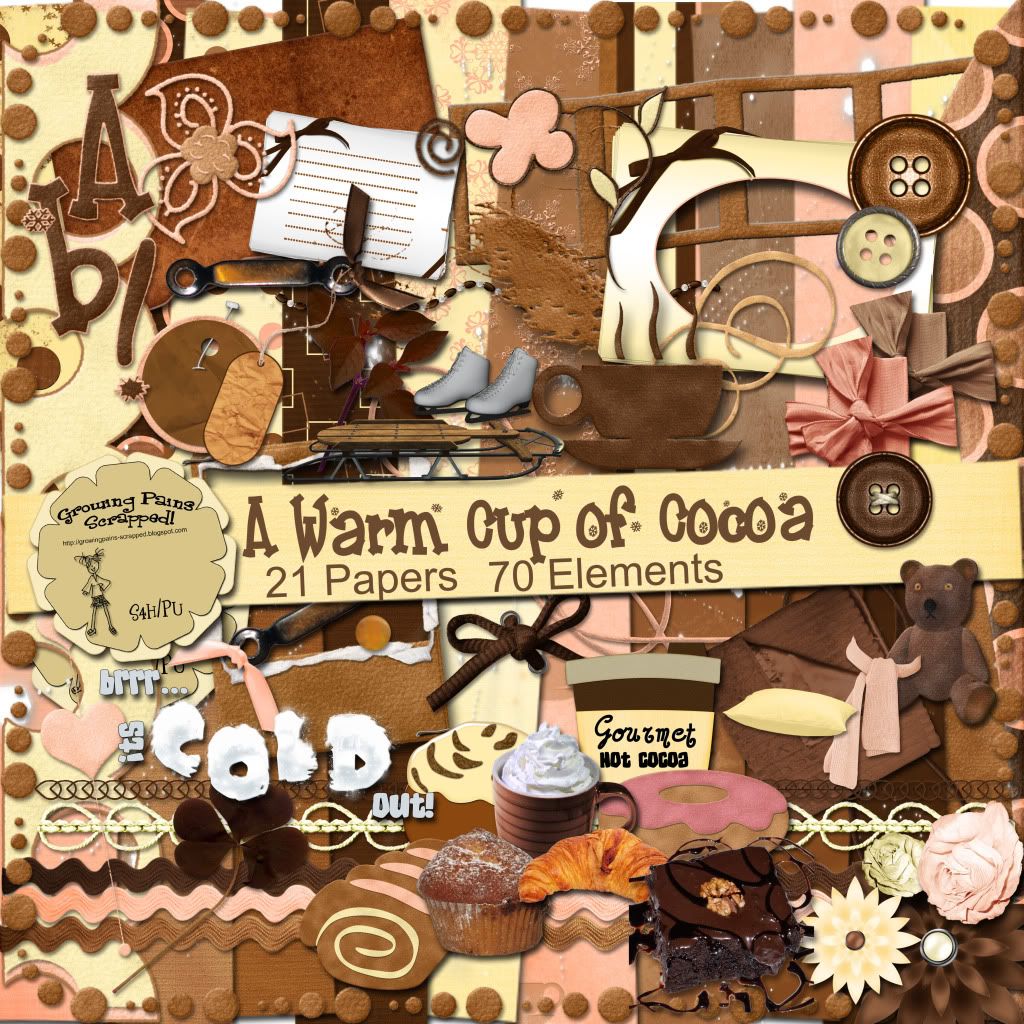 Pink & Brown is one of my favourite colour combinations, and that of a lot of my friends and family. Because of this my daughter owns a lot of Brown & Pink clothing.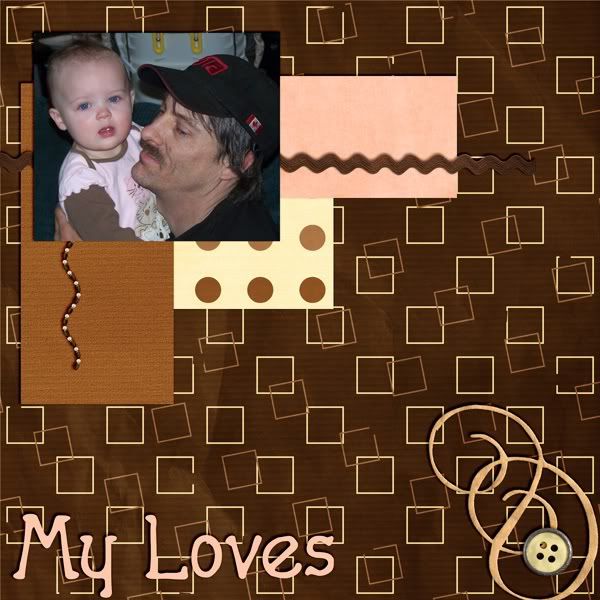 Check back on Monday for a Freebie Quick Page.