Good Morning Everyone!
I hope everyone got more sleep than me the last couple nights, between record-breaking heat (in Canada in September??) and a teething baby I just can't catch a break. But that's neither here nor there. I have a QuickPage for you that I really rather like! The kit is Falling for Her by Scrapping Rainbow which you can still get for free over at her
blog
until Monday only. While you are over there get the links to the other great Quickpages by her CT and the link to get the other half of the collaboration by Scraps 'n' Pieces.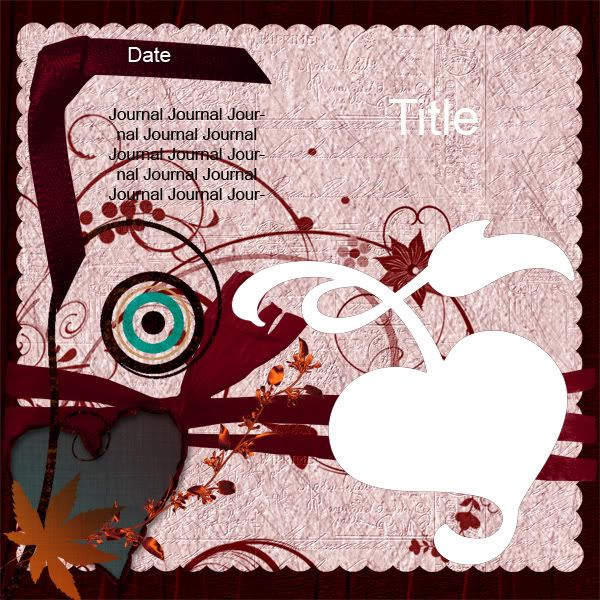 Here's the preview and the download link. I hope you enjoy!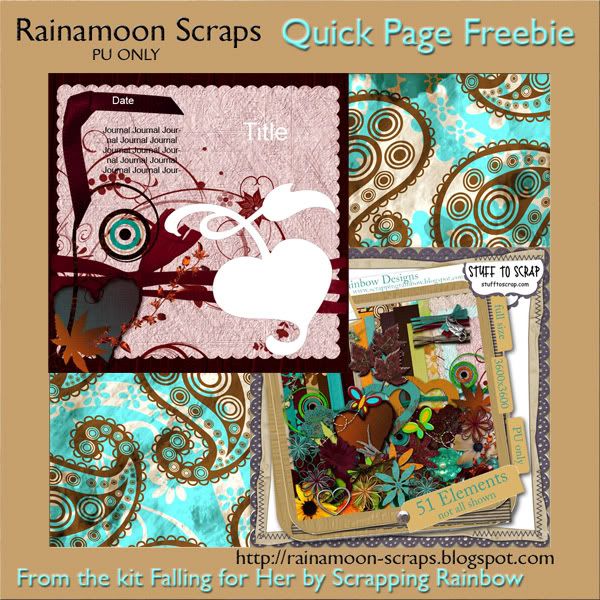 ****EDIT****
I just realized this evening that I failed to remove the wording from my quickpage. I sincerely appologize for my error. It has been corrected. If you downloaded it please download the updated version.
Download