Good Morning Everyone!
Sorry I've been absent from posting the last few days, I have been out with a pretty horrible cold. Taking care of my 1 year old has taken all the energy I've been able to muster.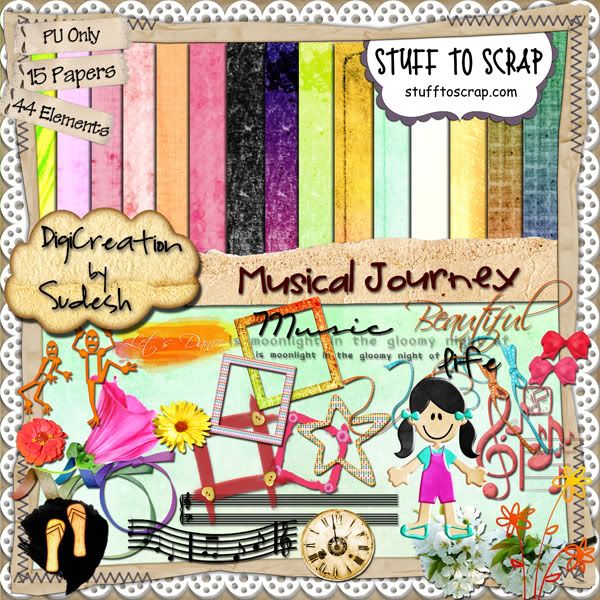 Today's introduction is Musical Journey by DigiCreation by Sudesh (formerly Sudesh Designs). This colorful kit has 15 papers and 44 elements and is useful in a variety of layouts. Here are a couple I did up. Clicking on the preview will take you to her blog.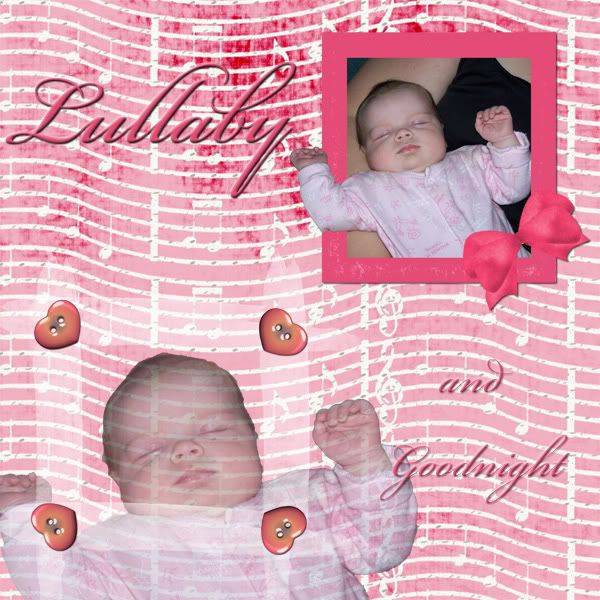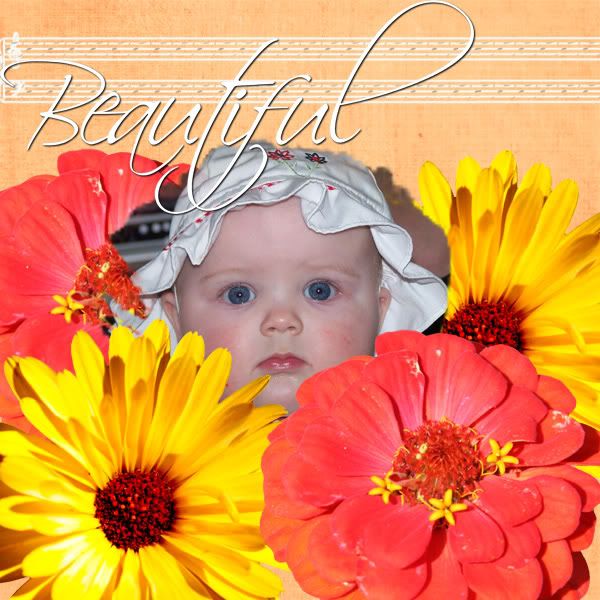 I also made a Quick Page that will be available later on this week!