Good Morning Everyone!
This past week I got a chance to work with a beautiful kit by
Manda's Srappin' Creations
called Watermelon Juice. I really love that she captured the colours of watermelon perfectly, you can't look at that red/pink without thinking watermelon straight off.
My first layout I made was of my daughters first taste of watermelon. It became an obsession of hers, her favourite fruit for sure.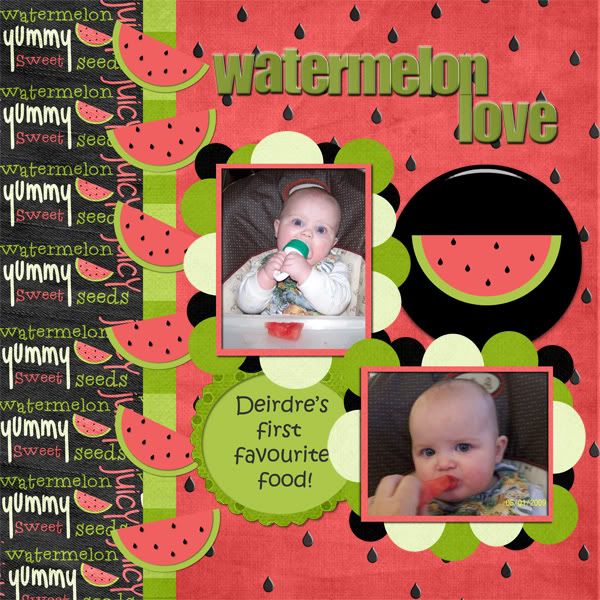 My second layout :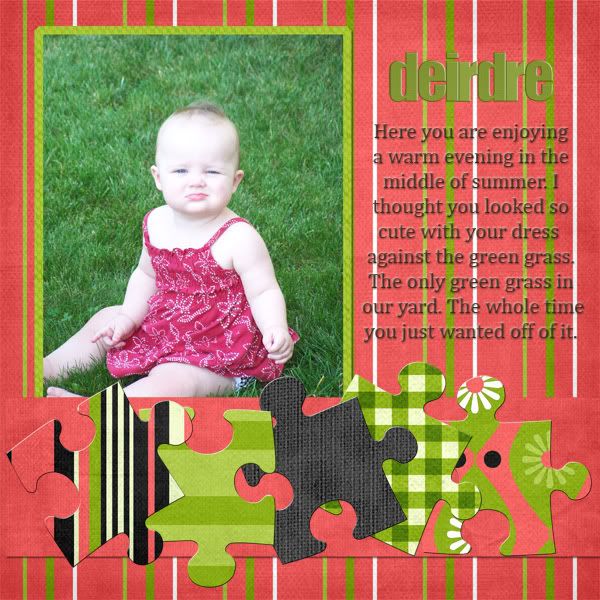 I got playing around with shapes and got inspired for this page, though I had no photos for it, I decided to do it up as a Quick page freebie.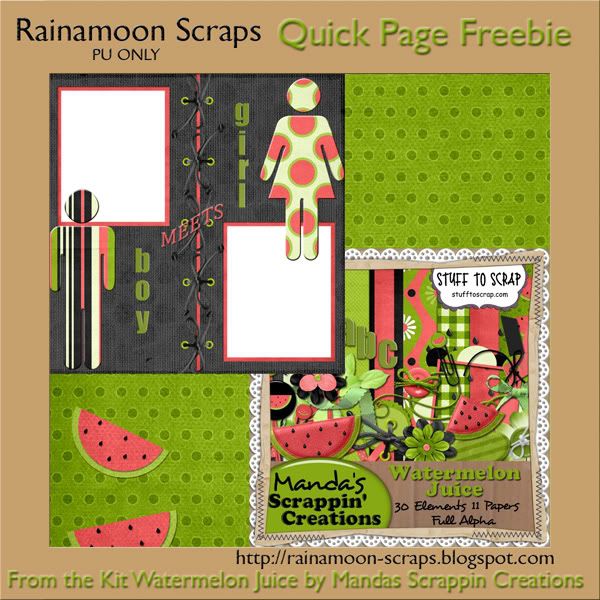 Download