Good Morning Everyone!
I'm still healing slowly but surely from my bronchitis, I'm hoping I'll get back to a more frequent posting schedual soon. It's October 1st and that's very exciting for a lot of reasons. The first of the month is always the start of the monthly Blog Train at Stuff to Scrap. I'm not taking part this month (but I am next month) but the colour pallette is beautiful and you can get started on the train
here
. Also the beginning of the month is when most of the new challenges start at Stuff to Scrap (and I REALLY love the challenges). This month I'm even hosting one, the "More Than Words" Word Art Challenge. If you haven't already you should definitely check it out
here.
Now for the main purpose of my blog post today, Sunday Drive, the beautiful new kit from Manda's Scrappin' Creations.
I know she geared this kit towards little boys, but the colour pallette definitely works for girls too, and as my daughter has proven, little girls like cars too.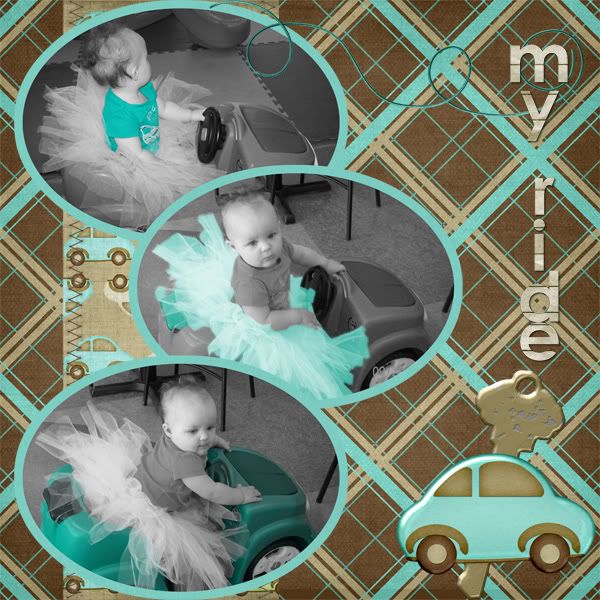 This is my daughter at her friends birthday party. Daddy drove her around in that car all day because Deirdre didn't want out of it.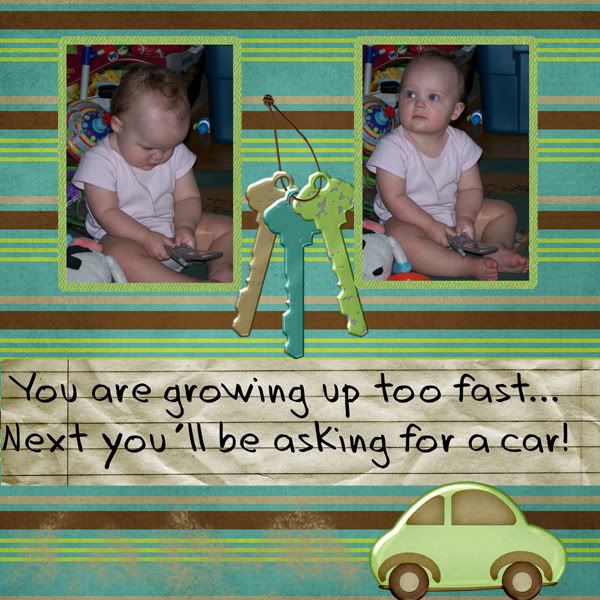 Deirdre is obsessed with her cell phone (my old dead cell phone). Best kid toy ever.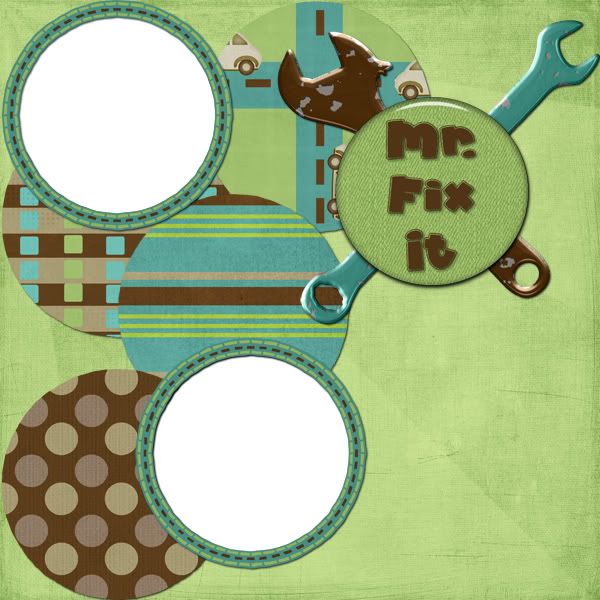 I made this quick page geared towards little boys.
Download