Good Evening Everyone and if you are in Canada I hope you are having a great Thanksgiving!
This week I had the pleasure to work with a beautiful kit by
Manda's Scrappin' Creations
called Destiny. I just love the colours: pink, lime, teal, yellow and brown are perfect for little girl layouts!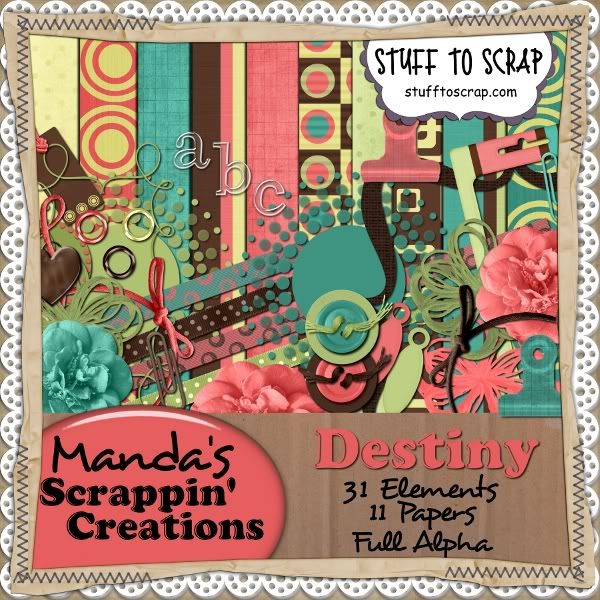 When I was going trough my pictures deciding what to scrap with this kit I saw that the yellow and brown perfectly matched the Easter Pictures we took. Deirdre was just 7 months old, too little for candy & eggs so she got bath toys. As you can see, she loved them.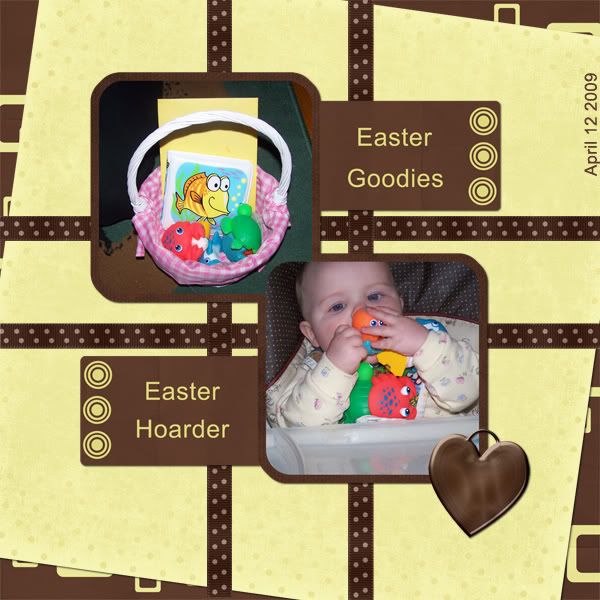 I have a lot of pictures that look like this, only different clothing. Deirdre lately has become obsessed with the camera and crawls straight for me if she sees me taking it out. I love the alpha with this kit, because it's clear you really could use it on ANYTHING.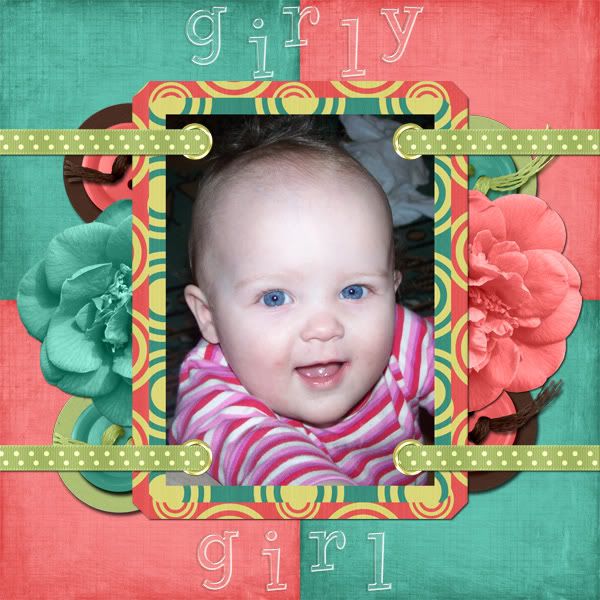 As usual I made a Quickpage aswell, taking advantage of a lot of the fabulous elements.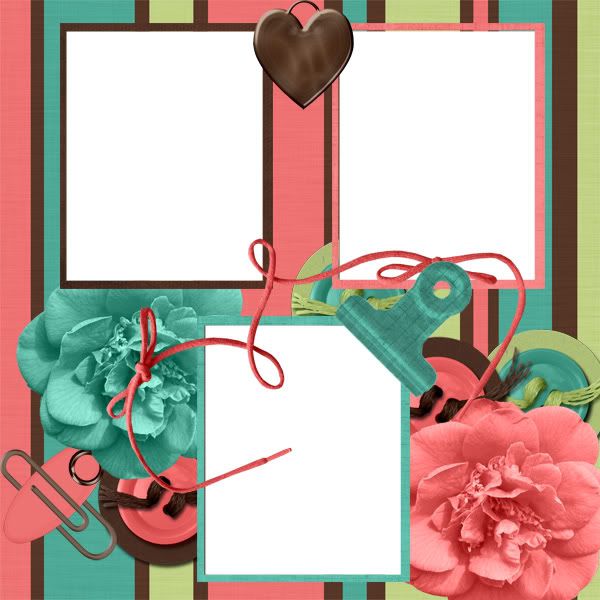 Download