Hey Everyone!
It's Speed Scrap time again at Stuff to Scrap! This one is on October 21st at 7pm MST.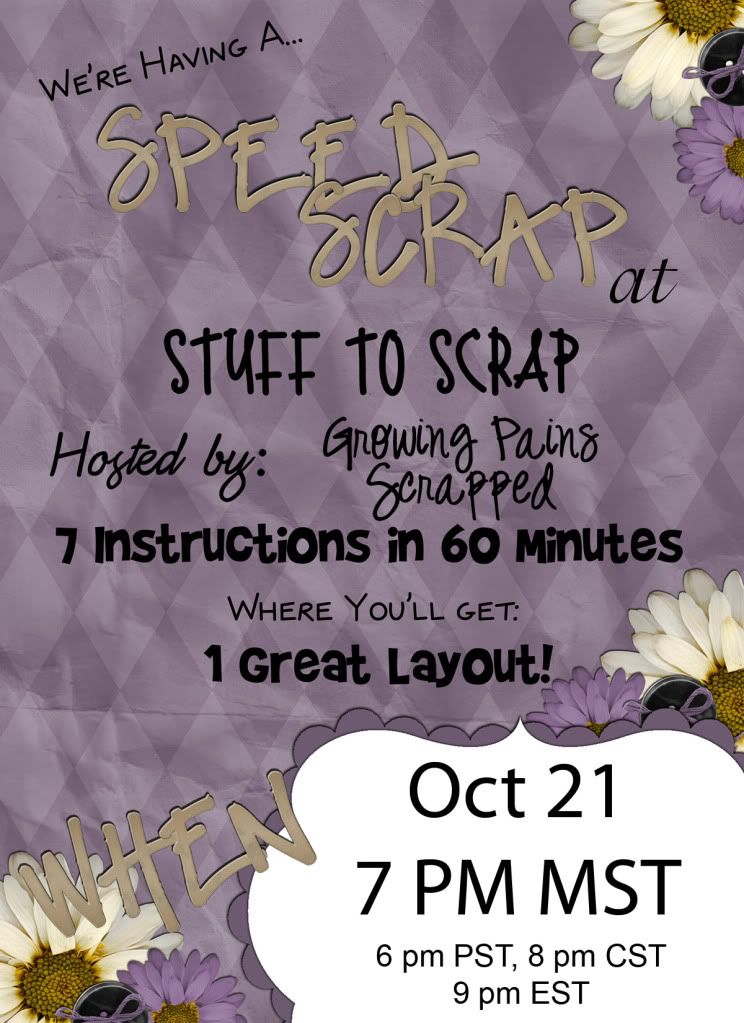 I will be there for sure, I try to never miss a speed scrap. They are great opportunities to play outside your box. Plus you meet a lot of great people chatting in between instructions. If you are new to Stuff to Scrap you should set up your account and your gallery earlier in the day as both need to be approved before you can use them. You don't get points for speed scrapping but you do get Participation Prizes from the hosting Designer and it's a great way to build up your stash. The participation prize for this speed scrap is this Quick Page pack by Growing Pains Scrapped!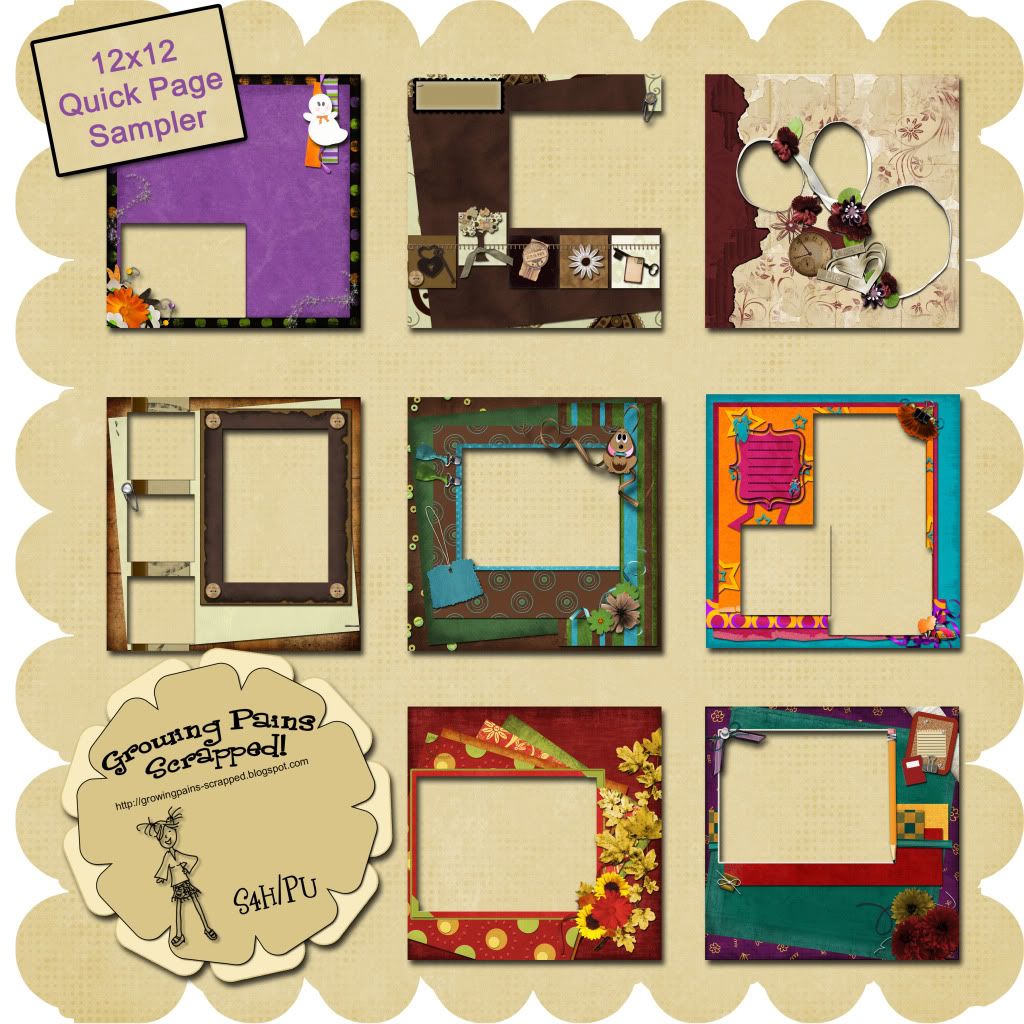 Hope to see you there!