Good Morning!
I meant to type this up last night to have this out first thing this morning but spent the evening hanging out with my husband instead so you get a mid-morning post today :) I can't ACTUALLY type in the early morning because my one year old likes to type on the keypad while I type and it makes it unreadable. Today I'm introducing to you a beautiful kit by Pretty Pixels called So Yesterday. As always her kits can be purchased at both
MLAS
&
ESS
.This kit is full of Blues, Pinks and Purples and the Patterned papers are especially fantastic.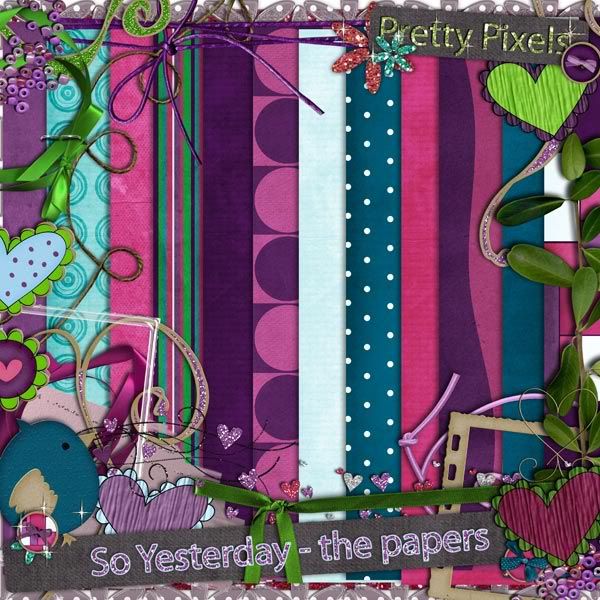 I think this kit is especially good for moms of little girls, it matches so much of their clothes already that it looks like the kit was made for those pictures.