Good Morning Everyone!
I hope you enjoyed all the Freebies last week and if you missed them they are still up for grabs! I don't have any freebies for you today but I do have a cute new kit to show off! The kit is called At The Pond by Manda' Scrappin' Creations and like all of her kits, you know I just love it!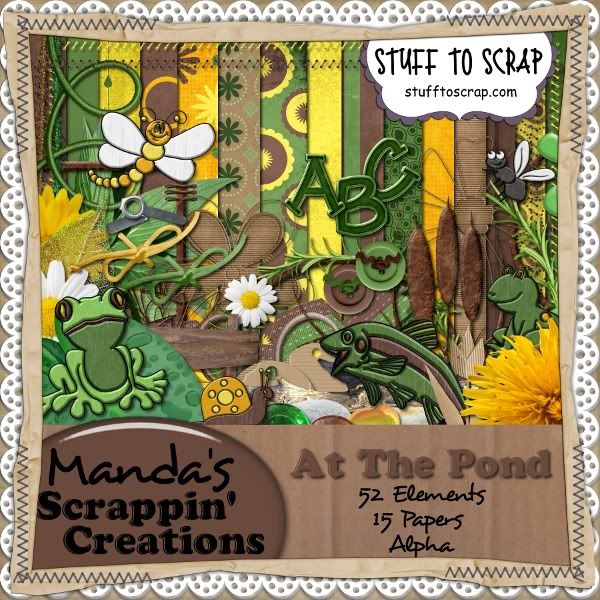 The warm browns, greens and yellows remind me of spending weekends at my aunts farm when I was a girl. I think that's what inspired my first layout. My daughters jean dress looked very country to me.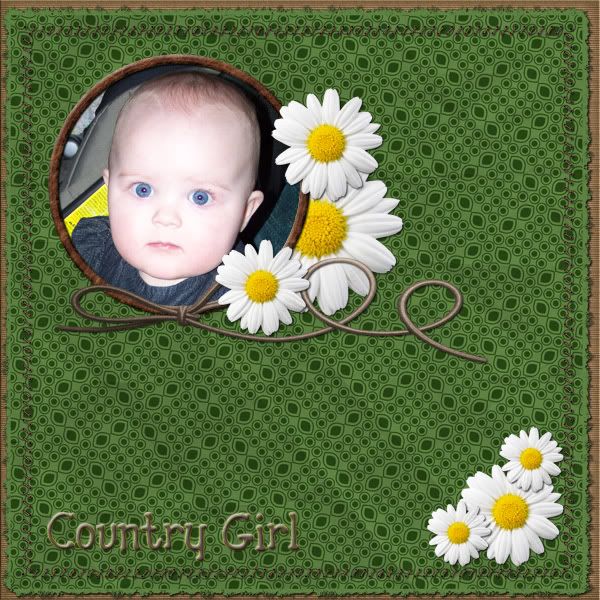 My second layout is of my daughter enjoying the wading pool for the first time this summer.