Good Morning!
In addition to the 2 designers I'm currently CT for I applied to and was accepted to be a guest CT for Manda's Scrappin' Creation. I love her kits, they are absolutely adorable and this one is not an exception.
Strawberry Jam has 11 papers, 36 elements, a full alpha. Plus she offers a coordinating pack of 5 card stocks. I literally could not stop making layouts. I'm sure you will see more of this kit in the future.
This first layout I made, I really like the way it turned out, the plaid paper is one of my absolute favourites in the kit. I just could not find a series of pictures that I thought would look good in it. So instead with Manda's permission I'm offering the PNG of it as a Freebie Quickpage. Here are a few other layouts I made with the kit. The last of the 3 I made for a challenge on http://stufftoscrap.com but you are seeing it here first.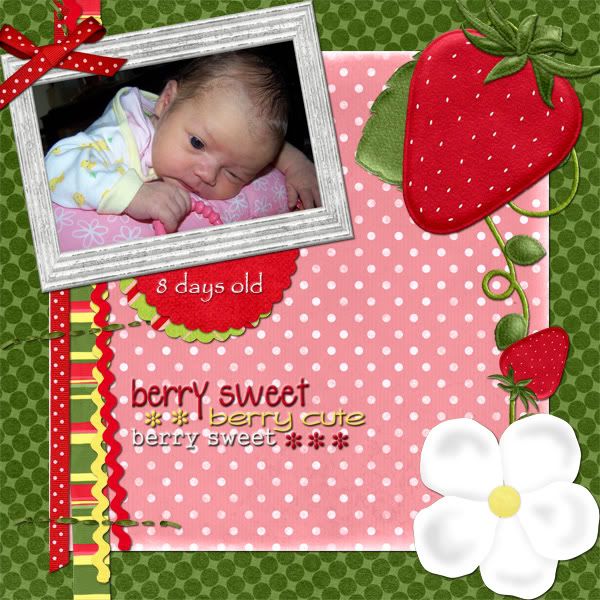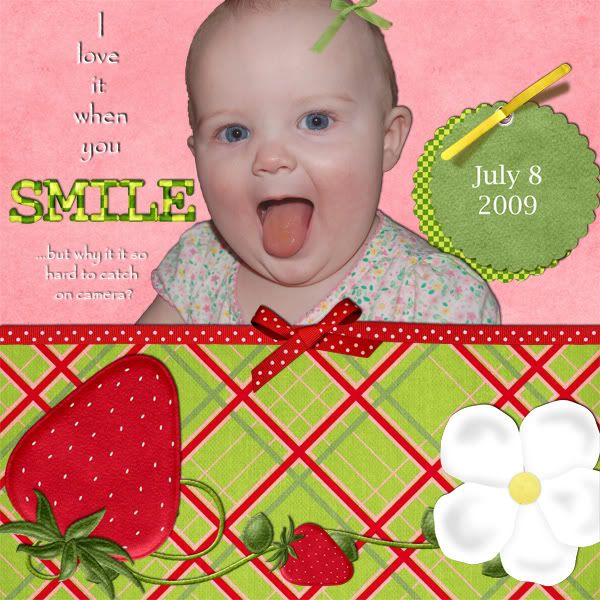 Here is the Quickpage Freebie I promised! I hope you enjoy!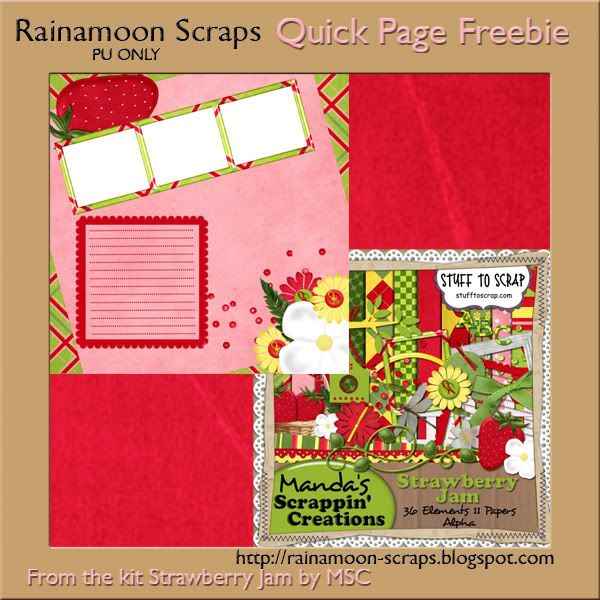 Download