Even more good news! This week is FULL of it! In addition to being accepted as CT for Sudesh Designs, which I wrote about in my last post, I also got accepted as CT for Scrapping Rainbows! Everyone at Stuff to Scrap has been incredibly nice to me since I joined and now the designers are giving me the opportunity to learn and grow with their products, I'm so excited! The latest Kit from Scrapping Rainbows I happened to catch when it was free on her
blog
for 24hrs but can now be purchased in her
store
. As you can see below, it's a beautiful kit with soft pastel colours that easily remind you of delicious summer treats.
Even though this kit was created before I joined the CT team so I was not required to make any layouts with it, I couldn't resist. Here's 2 layouts I did of, who else?, my daughter.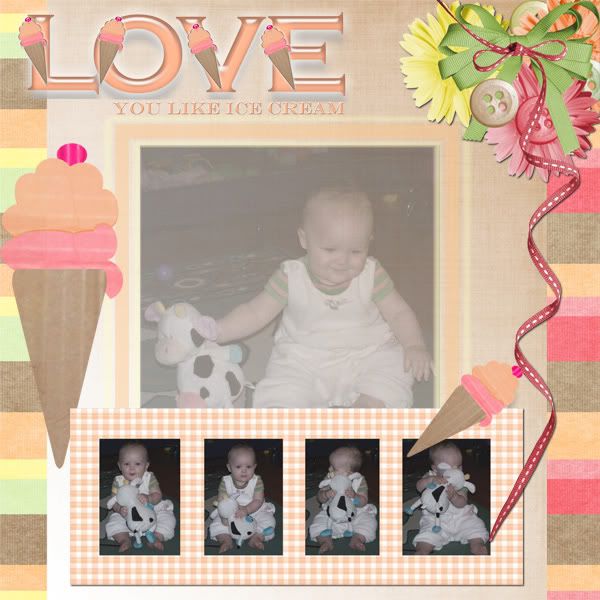 Also, today is my birthday, I'm Twenty-Eleven, and I wish I had a gift for you to mark the occasion but I don't. Check back in the next little bit though and i might just come up with something.