These are the next 5 layouts I have made, all from my Gallery at STS.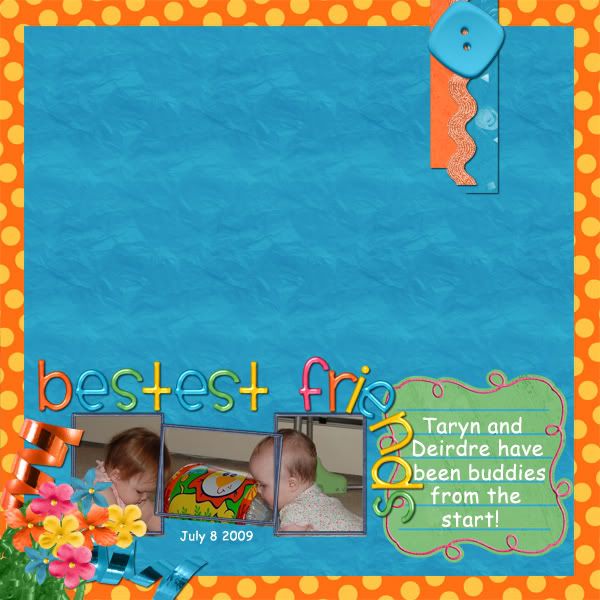 I did this layout for the STS Recipe Challenge. It was the first time I made a cluster and I'm really happy with how it turned out.
Everything is from http://stufftoscrap.com - Scrappy Birthday except the frame is from http://annssnapeditscrap.blogspot.com "Celebrate"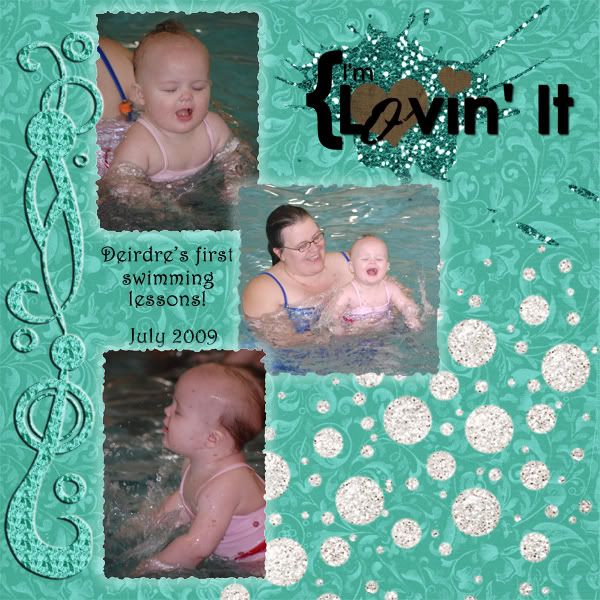 I made this layout for the STS Motto Challenge. The challenge was tro use "I'm Lovin' It". Since we don't eat meat we strayed from a McDonalds theme and used Deirdre lovin' her swimming classes instead. All supplies except supplied Word Art is from http://stufftoscrap.com - Fall Festival Blog Train. Teal Paper - Christins Creations Brown Paper - Designs by Mel Border - Lovin' My Scrappy Life White Crystals - Christins Creations Teal Glitter - Scrapping Rainbow Designs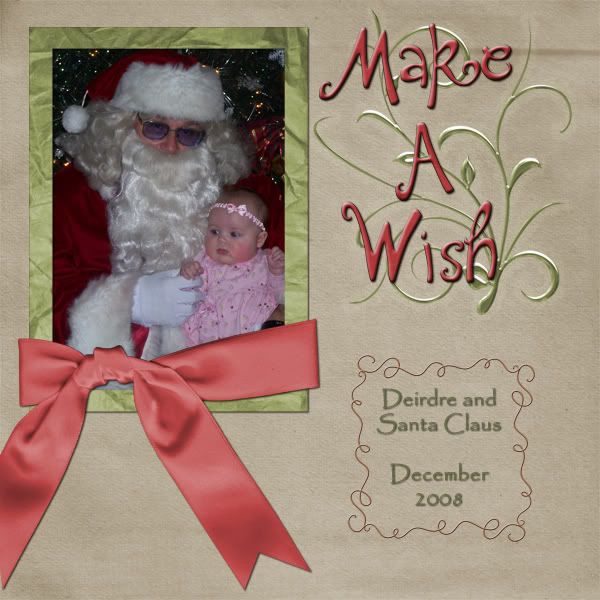 This layout was for the Random Challenge at STS. The Random theme was Make a Wish. Since I decided to skip candles at her first birthday we went with Santa. All Papers, Embellishments & Alpha are from Noel by http://annieslittlefootprints.blogspot.com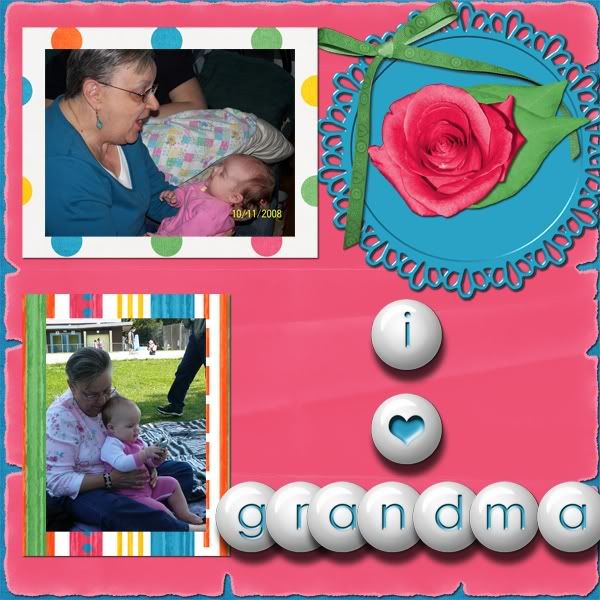 I did this layour for the Theme challenge at STS. The theme was Grandparents day. This is Deirdre with her paternal grandmother. All papers and elements are from http://stufftoscrap - Scrappy Birthday.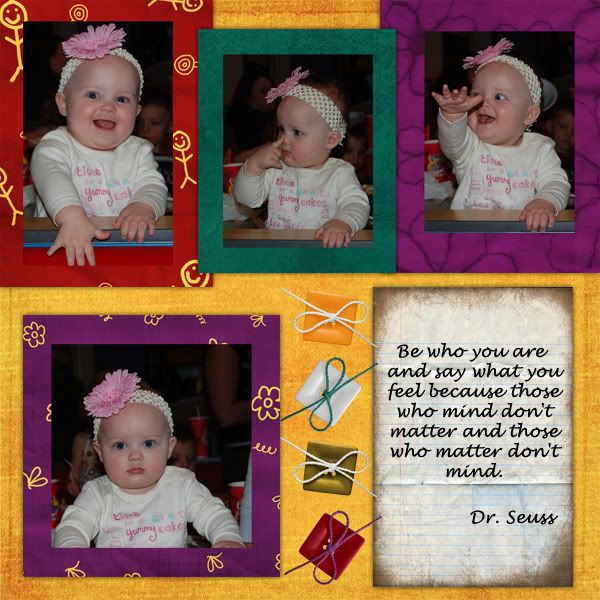 This layout is for the STS Quote Challenge. I really love this quote. All Papers and Embellishments are from http://stufftoscrap - 2 Kool 4 Skool by Growing Pains