Good Morning Everyone!
I hope you enjoyed the Quick Page yesterday! I hope to have more for you with kits in the near future as soon as I finish up my Christmas Gift Scrapping. I'm about 75% done and should have it done tomorrow or the next day. Today I have another beautiful Autumn Kit for you, this time from
Scrapper's Delights
. The kit is called Autumn Blessings and is available at
Enchanted Studio Scraps
. I'm loving all these Autumn kits because I have so many autumn pictures to scrap with them. I love the wintery kits too but we are being blessed with a long fall this year (and I'm not complaining one bit) so I have no wintery pictures yet! Speaking of Wintery Kits, check my sidebar for a Sale from Scrapper's Delights.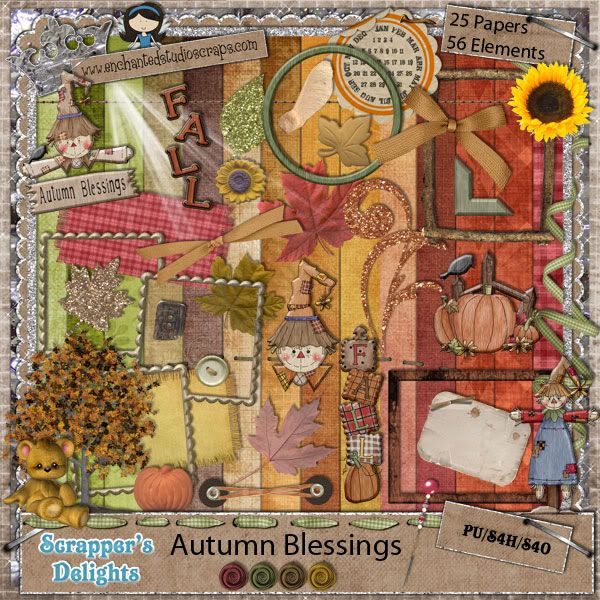 I used a bunch of pictures from our fall photoshoot that I've mentioned before. Between Tera and I we seriously took over 300 pictures. I really can't wait until the next time we take the girls out for pictures because Deirdre is walking now so it should be fun. I should have new swimming pictures after next weekend.