Good Morning!
I hope you had a great weekend, mine had it's ups and downs. I got my Wii which is an up. It's just as awesome as I'd hoped. I win at Tennis and Guitar Hero, Rob wins at Bowling and Boxing and we tie at Golf & Baseball. I had to prep for the capsule endoscopy yesterday which is a major down. I'm hungry, and I can't do anything about it for about 4 hours, I havent eaten solids in over 24 hours. Also my daughter hasn't been sleeping terribly well since she learned to walk so I'm hopingt hat fixes itself right quick. Today I have for you a beautiful Christmas Kit called Joy To The World by
SAHM Scrapper
& Flower Scraps. I really love the rich colours in this kit and the alpha and elements are just beautiful.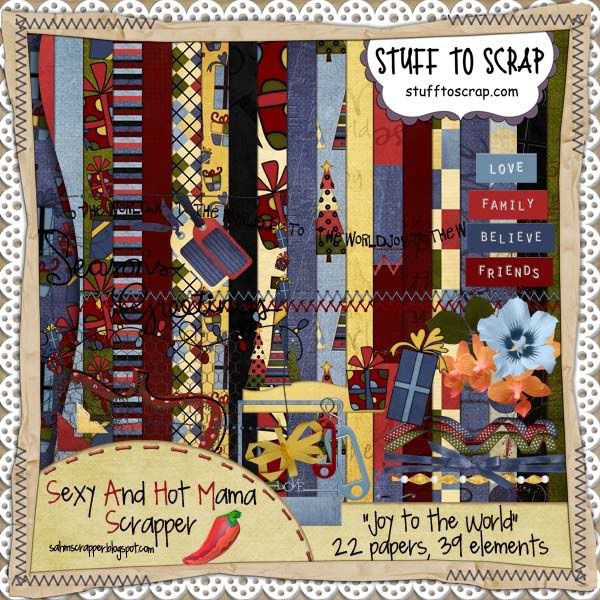 I decided to scrap pictures from last Christmas. First Deirdre and my dad who everyone says she looks like, then our family photo.