Good Morning Everyone!
Sorry this is a little later than usual again, I had to renew my photoshop account so my pictures were visible again. In the US today is Black Friday, where apparently everyone shops a lot and there are huge sales. I know that Stuff to Scrap is having a Huge Sale, you can see the details in my sidebar. I'm introducing a new kit today called Victorian Elegance from Scrapping Rainbow Designs available at
Stuff to Scrap
.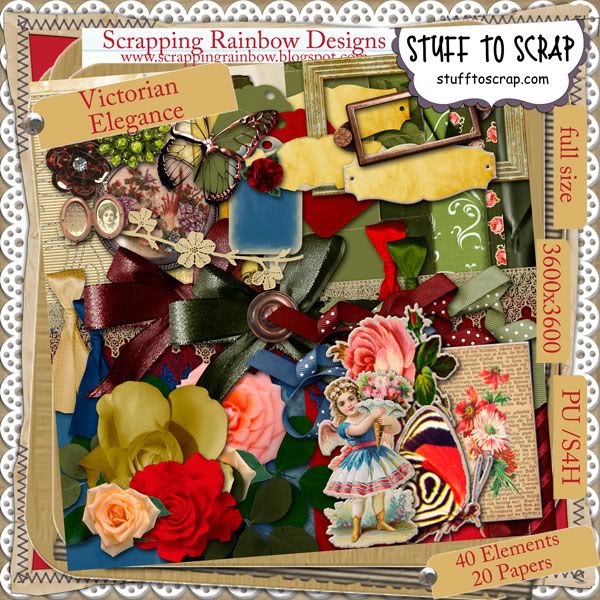 I decided to use some flower photos from my wedding with this kit. I also experimented with some photo editing techniques.