Good Morning!
Happy Digital Scrapbooking Day! If you haven't been already check out the all day fun at
Stuff to Scrap
! Today I have an absolutely gorgeous kit to introduce to you from my newest Designer -
Growing Pains Scrapped
! I know I don't have a blinkie yet, because I'm getting a personalized blinkie! How neat is that? I can't wait! The kit is called Snow Day and I absolutely love it! It's full of blues and browns, greens, burgundy & white. All the colours that really say winter to me, and are really my favourite colours even if winter is my least favourite season. This kit just comes out today at Stuff to Scrap but if you head on over to her blog you can get the papers free today, elements tomorrow, alpha on Monday and then come back here for a quickpage on Tuesday!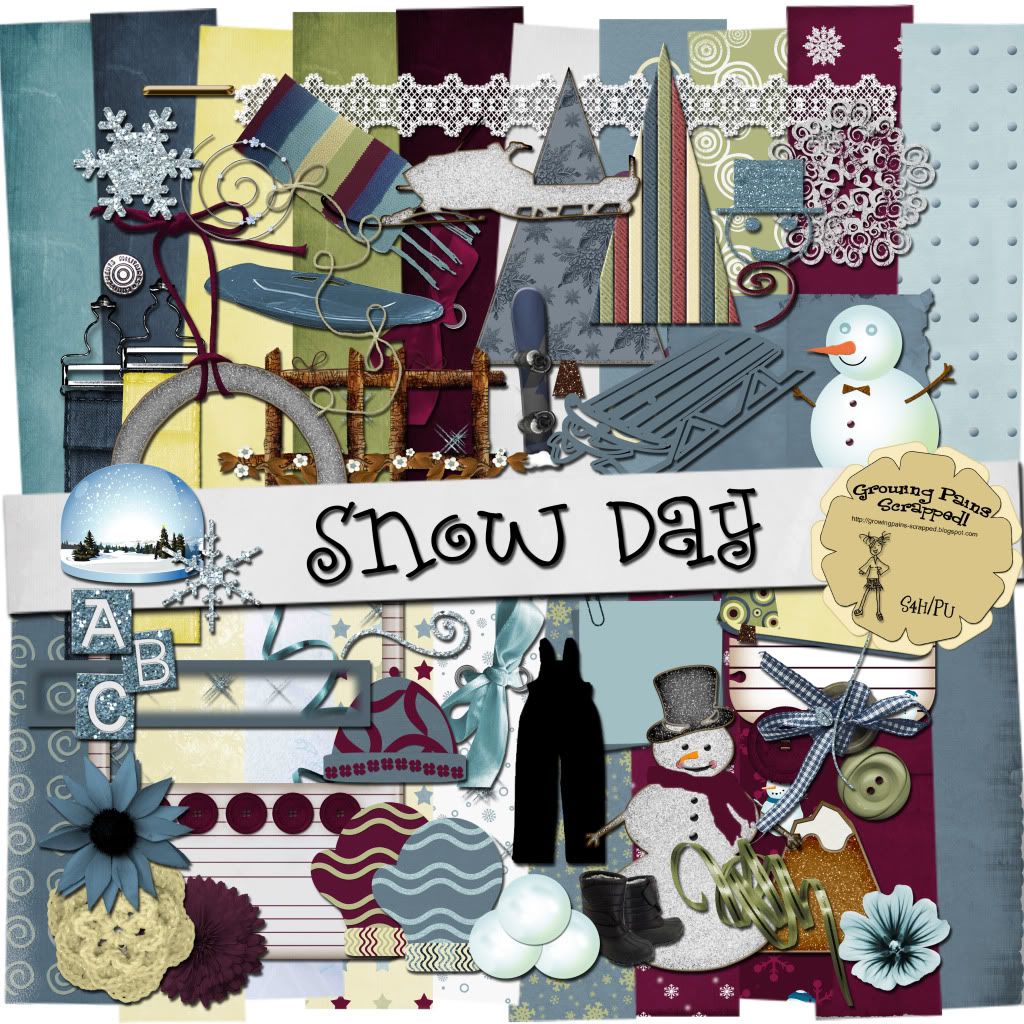 I made a couple of layouts with pictures of last winter since we are having a nice long fall for a change. Can you believe it's November and I'm still in flip flops? Robs aunt sent Deirdre this snowsuit and it was perfect for the very cold days when the carseat cover just wasn't enough.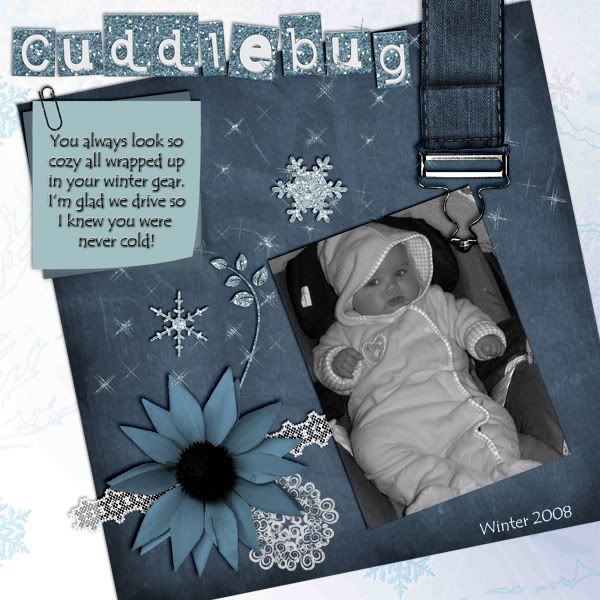 I made this set when I was pregnant with Deirdre. It works really well actually because the harness buckles through the blanket so she can't lose it, but I can tuck it under her legs if she got too warm! I think I might make a bigger one for her stroller this year.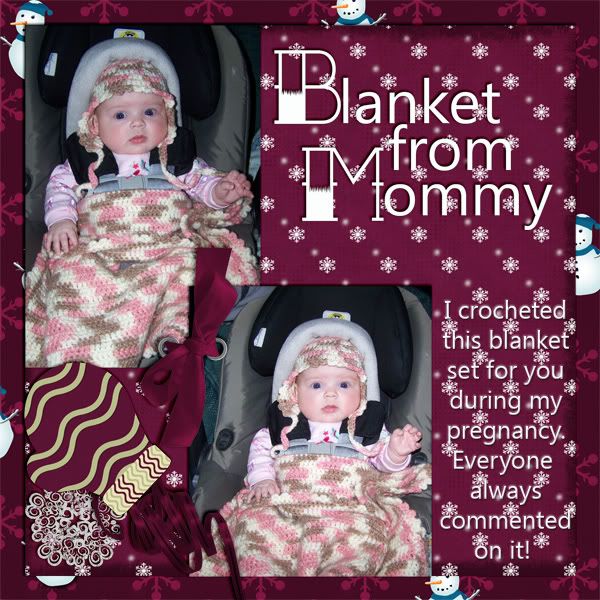 A couple more things I made with this kit (so far, I fully expect to have plenty more layouts from it) was a Quick Page I'll be offering up on Tuesday, and this Recipe Layout for a challenge at Stuff To Scrap that I'm offering up as a Freebie. I honestly don't know where the recipe originated, or who it's by (if you know please tell me and I'll credit it). It was one of my favourite things about Christmas time at my Nanas. My mom dug it out for me from an old recipe book next to clippings where the phone numbers had just 2 numbers. So it's old, very old, but delicious and addictive. I hope you download the freebie page or just try the recipe even!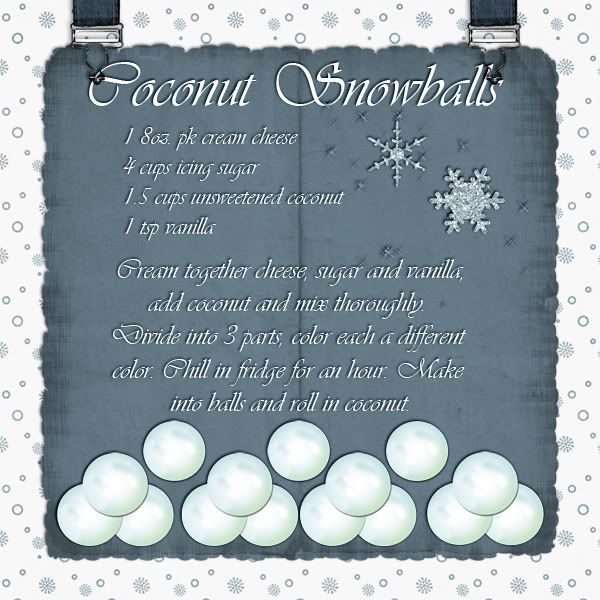 Download