Happy Friday!
Yesterday was a killer for me. My daughter was inconsolable most of the day. She wouldn't let me put her down but didn't want to sit nice, just climb, punch, kick & scratch me. Fun times. Today I have a new kit from
BubbleScrap Designs
for you called A Golden Christmas. It's a really lovely and elegant christmas kit with some homey feelings to it.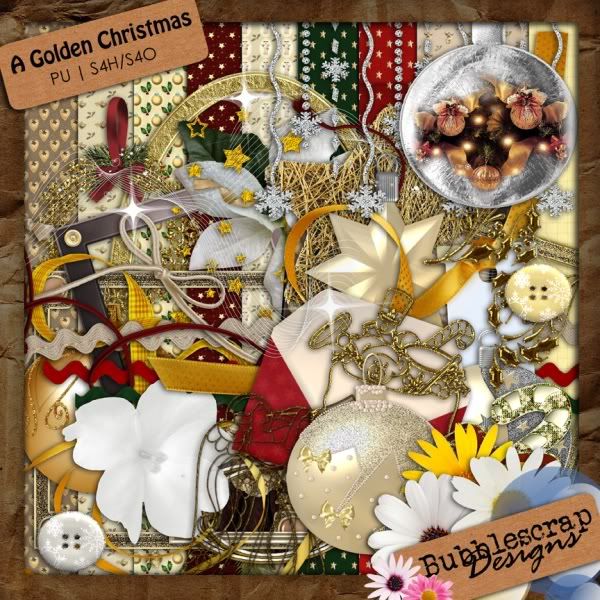 These are my layouts I made with it. The first is called Dear Santa and the secong Christmas Family.