Happy Saturday Everyone!
Tonight we are going to my husbands Christmas Party while my mom babysits the wee munchkin. I'm pretty excited, I haven't met hardly anyone at his work yet, though I do hear the odd "Hello Rob's Wife" over the phone when I talk to him. I met one guy from his work at a Hockey Game we went to on Remembrance Day. I have a beautiful kit to introduce today, Christmas Spirit by
Manda's Scrappin' Creations
. It can be found at
Stuff to Scrap
, but get it quick as she is leaving December First and I'm not sure how long her creations stay up afterwards.
I made a two page layout with this kit, though I realized after that it was all paper, no elements. I still like it a lot though. But I decided to make a quick page to show of some of the great elements.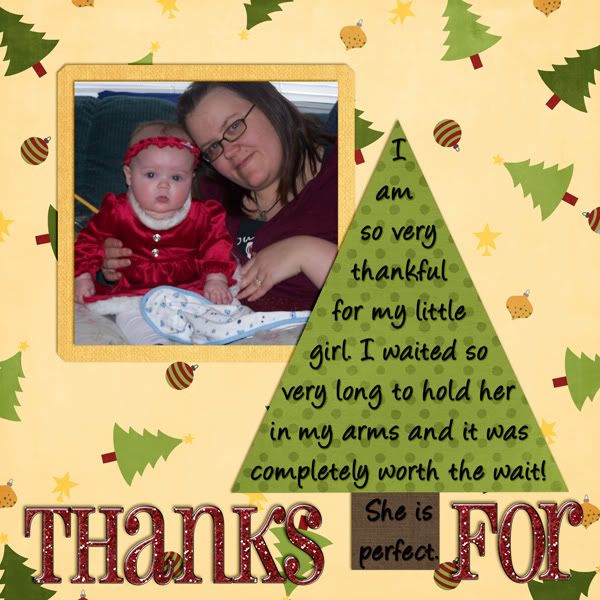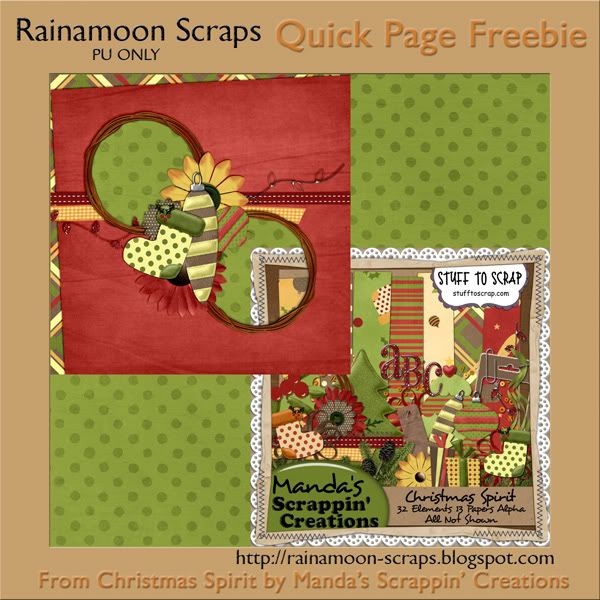 Click Preview to Download
Don't forget to come back on Monday to check out the Freebie Collab Kit Manda and I made called Blue Christmas!