Good Morning!
I hope you enjoyed Digital Scrapbooking Day yesterday! Wow was it ever a busy busy day! I tried to get as much done as possible and participate as much as I could but I just couldn't do all that I wanted to! There's still more fun tomorrow and all month long and I'm loving it! Today I'm introducing you to a new kit from Pretty Pixels called Make a Wish. This is a bright and colourful birthday kit with 12 papers and 37 elements.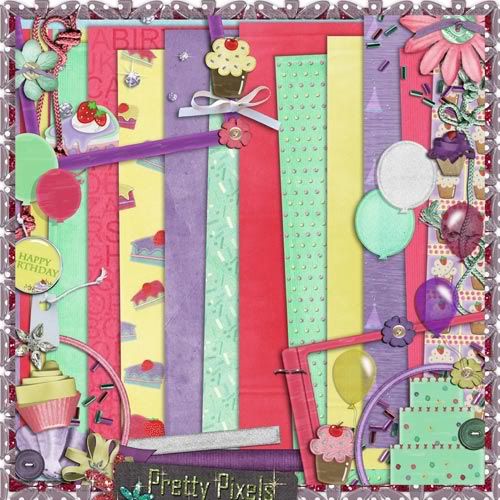 My first layout is from my daughters first birthday this past August.
The second layout is from her best friends first birthday a month later. We dressed them both in tutus and it was so cute.