Good Morning!
It's Wii day! I'm very excited to get my wii today after swimming lessons ( because if we get it before swimming lessons there's a good chance we'll skip them lol). Also my daughter chose last night to start walking all over the place, well all over the living room. She walked back and forth for hours on end it was amazing. Christmas is going to be so much fun I can hardly wait. Helping me get into the Christmas spirit is these beautiful Holiday Card templates by Pretty Pixels available at
Enchanted Studio Scraps
and
My Life and Scrap
.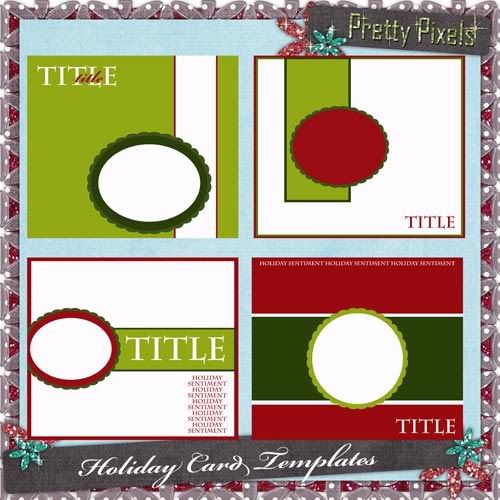 I made a few sample cards using Copacetic also available from Pretty Pixels. I can't wait to get Deirdre's holiday dress so we can get a real card worked up!