Good Morning Everyone!
Hope your week is going well! Mine's pretty good actually but I'm glad it's Friday. Plus, I get my Wii tomorrow. I saved up my birthday money and scraped together a bit plus my brother is letting me use his 20% discount at Walmart and I'm pretty excited. I have wanted one literally since they came out and I can finally afford it. Yay! In other news I need to buy a new USB cord for my iPod because I really want to get it synced with my new computer and have NO idea where the cord is. I have a new kit to introduce you to today full of pretty colours and really cool elements. It's called Girlfriends and is by
Growing Pains Scrapped
.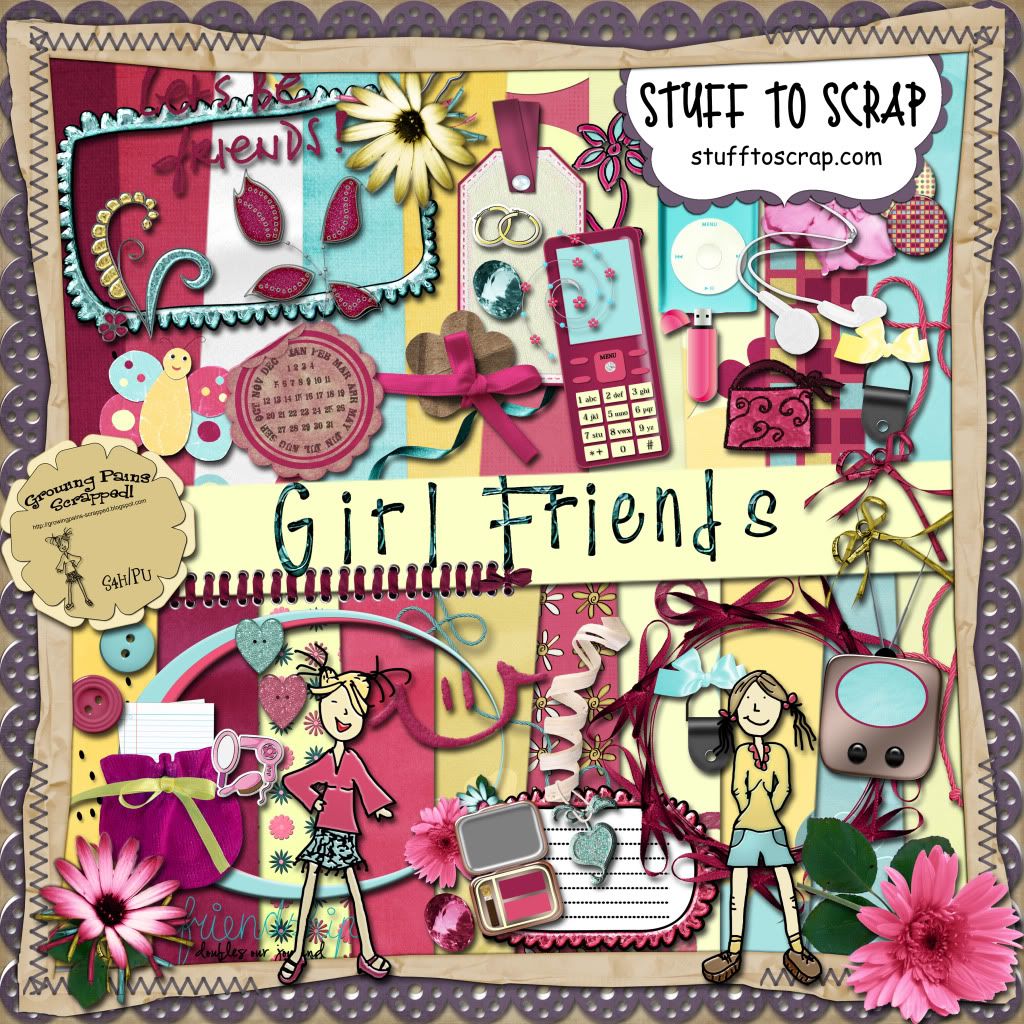 Naturally I made my layout about my daughter and her best friend.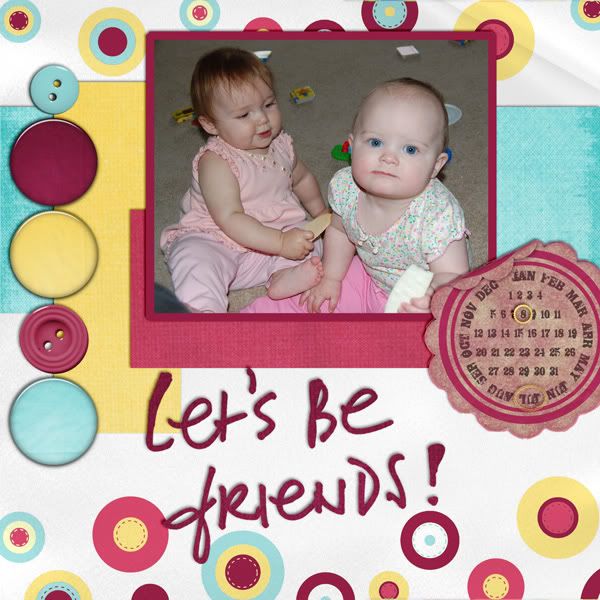 On Tuesday I will have a QP to go along with this kit so don't miss it!