Good Morning!
Today I introduce to you the latest Mega Collab at STS - It's a Guy Thing. The designers really outdid themselves in designing a very manly kit.
I love how the colours and especially the patterned papers remind me of men's ties.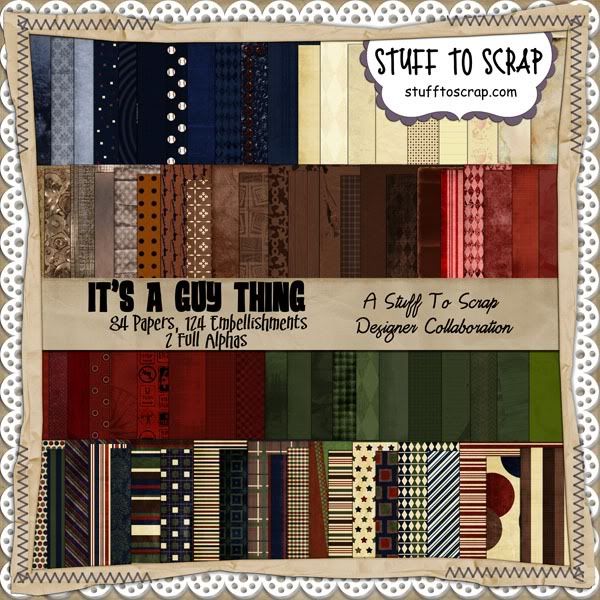 The elements cover a wide variety of sports and hobbies and would be useful for all sorts of layouts with the men in our lives.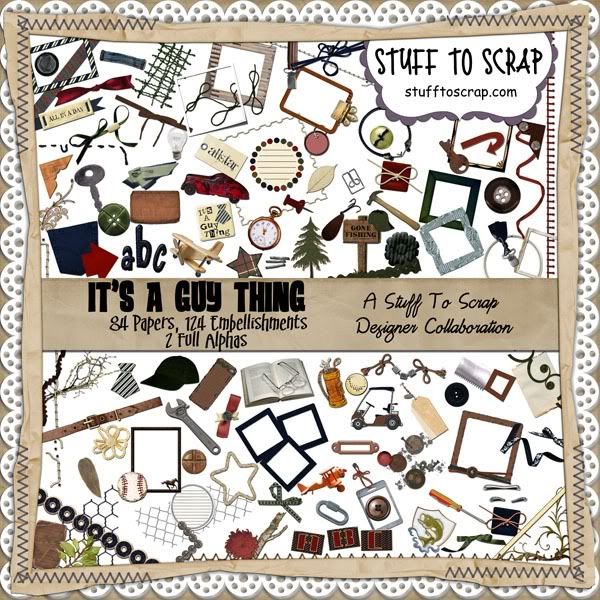 Usually the designers do a quickpage set to go with the kit but this time they did a luggage tag set which I thought was very unique.
Also... It's Speed Scrap time again... Thursday at 7pm MST.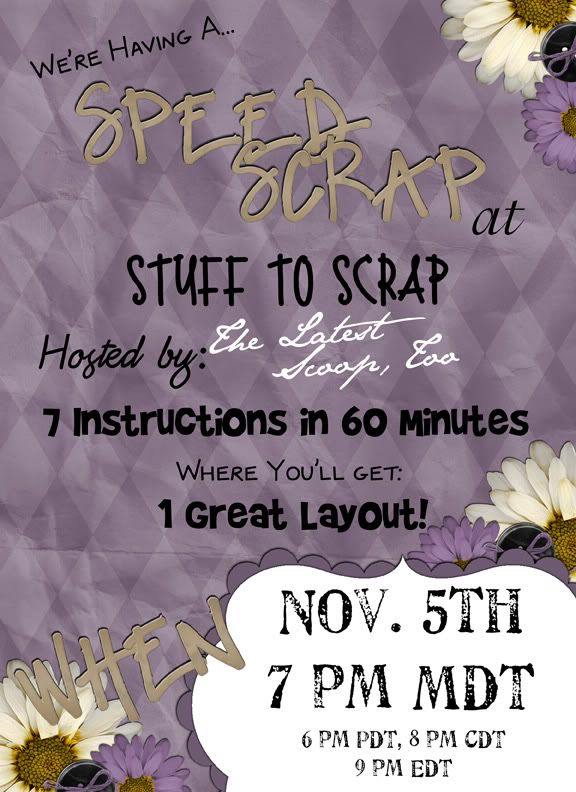 Participation Prize is this lovely mini kit which I think would be good fo Thanksgiving photos.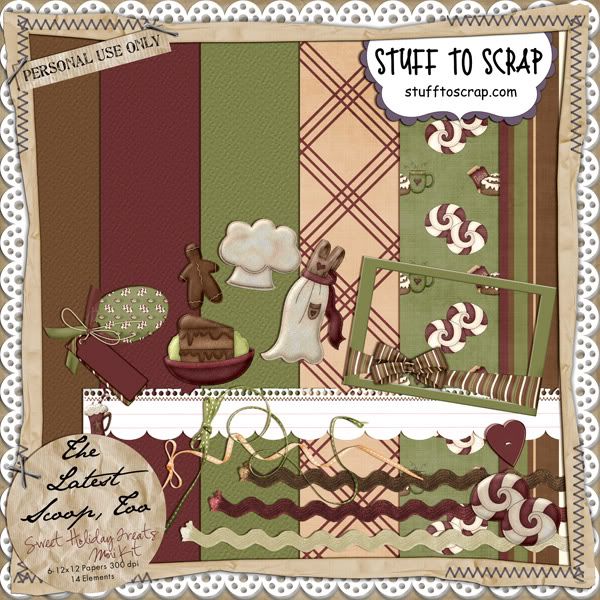 And if you didn't know it... National Scrapbooking Day is on Saturday Nov 7th and STS is celebrating EVERY DAY this month, so you should check it out (link in the sidebar).