Good Morning!
I hope you are enjoying your Saturday! I love Saturdays because I get to sleep in. Hubby & I trade off weekend days. I sleep in Saturday morning while he gets up with the baby and he sleeps in on Sundays. We also get to go swimming on Saturday, I purposely booked swimming lessons for midday though so it wouldn't interfere with my sleeping in. Today I have a new elegant kit to introduce you to called Just Lovely by Pretty Pixels available at
MLAS
&
ESS
. And it really is just lovely.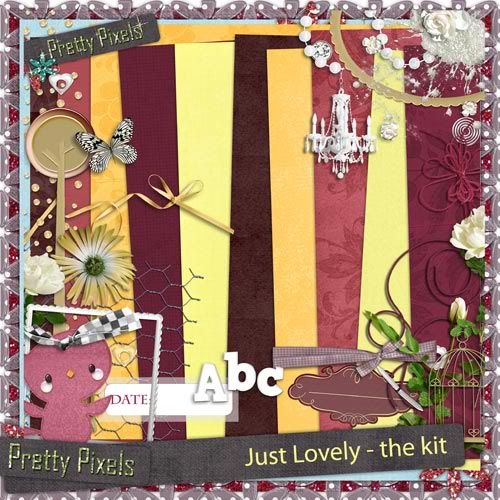 I made 2 layouts with it and just love how elegant they both look. The first is my daughter with Santa last year. The second is from our wedding.