Good Morning.
Are you enjoying the blogging everyday? I'm enjoying the creating that goes into most of these posts so I hope so! Today I'm going to introduce a really neat fantasy kit by BubbleScrap Designs called My Little Wonderland. The kit is very soft and flowy and has a lot of elements ranging from cartoony mushrooms to real flowers.
I've also decided to try to name my layouts. So my first layout is called Solitary Moments.
And my second is called Fairy Wonderland. I really like the cartoon city I made.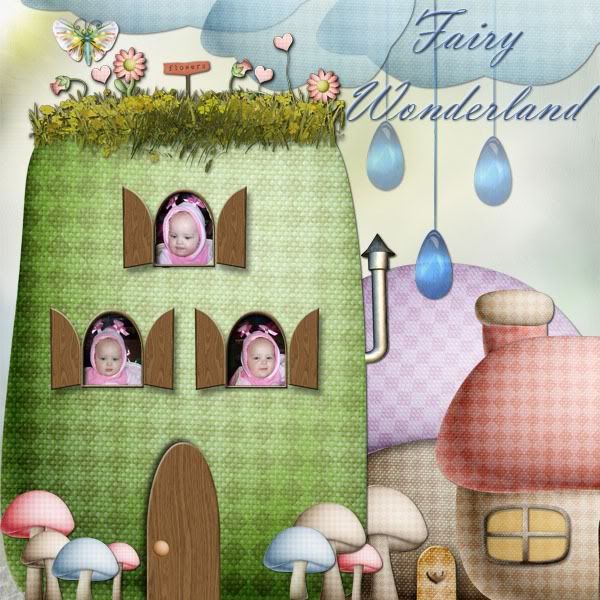 I promise I will have Freebies again soon. I've just been awfully busy lately.